Use of Attachment-Based Family Therapy for Adolescents Struggling with Depression and Suicidal Thoughts, 3.0 CE
Virtually on Zoom Friday, April 28, 2023, from 2:00 PM - 5:00 PM EST
presented by Guy Diamond, Ph.D. 
ABFT is a brief, empirically supported family-based treatment for depressed and suicidal adolescents. Most manualized family therapies target externalizing disorders and most manualized treatments for youth depression focus on CBT and medication. Thus, ABFT is the first family therapy model developed, tested and disseminated for adolescents with internalizing disorders. Sensitive to issues of cultural diversity and their impact on family functioning, the model is a trust-based, emotion-focused psychotherapy, yet builds on specific goals and tasks that provide treatment structure. Using case studies, videos and discussion, this workshop will provide an overview of the theoretical principles, research support and clinical strategies of ABFT. We will review how attachment theory, emotional regulation, and trauma resolution inform the delivery of this experiential treatment approach. We will teach the five treatment tasks that provide a roadmap for delivering this interpersonally focused, depth psychotherapy, effectively and rapidly. Participants will learn how this model helps families repair interpersonal ruptures that have damaged trust and rebuild emotionally protective, secure parent-child relationships. Skill level: Beginning'
Workshop Objectives
Based on the content of this workshop, attendees will be able to...
Explain the theoretical foundation of ABFT that guides therapists in therapy implementation.

Discuss the purpose of the five treatment tasks.

Design therapy to focus on interpersonal growth rather than behavioral control
About the Presenter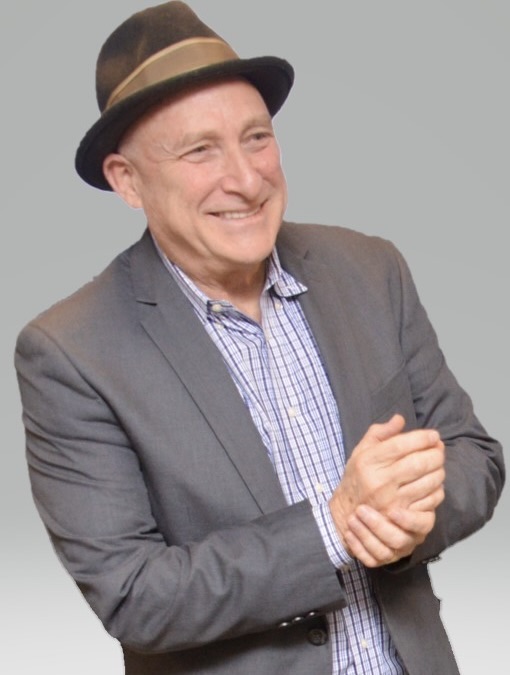 Guy Diamond, Ph.D., is Professor Emeritus at the University of Pennsylvania School of Medicine and Associate Professor at Drexel University in the College of Nursing and Health Professions. At Drexel, he is the Director of the Center for Family Intervention Science (CFIS). Dr. Diamond is the primary developer of Attachment-Based Family Therapy (ABFT). He has received several federal, state and foundation grants to develop and test this model. His primary work has been in the area of youth suicide prevention and treatment research. On the prevention side, he has created a program focused on training, screening and triage to be implemented in non-behavioral health settings. On the treatment side, he has focused on the development and testing of attachment-based family therapy, especially for teens struggling with depression and suicide. Much of this work has focused on inner-city low-income families. He has served as the VP of Science for Division 43 of APA and has focused his efforts on increasing the visibility of the Division as a leader in Family Intervention Science in APA. He was a main stage presenter at APA's 2022 convention. Along with his co-authors, Drs. Gary Diamond and Suzanne Levy, Dr. Diamond has written the first book on ABFT, "Attachment-Based Family Therapy for Depressed Adolescents," published by the American Psychological Association. ABFT emerges from interpersonal theories that suggest adolescent depression and suicide can be precipitated, exacerbated, or buffered against by the quality of interpersonal relationships in families. ABFT aims to repair interpersonal ruptures and rebuild an emotionally protective, secure-based, parent child relationship. The treatment initially focuses on repairing or strengthening attachment and then turns to promoting adolescent autonomy.
Audience:
The presentation is intended for mental health, health, and public health professionals and students, as well as for professionals in related fields and for consumers, family members, and advocates interested in influencing public policy. The information gained is applicable across settings, as advocacy is a useful tool to understand and master, regardless of the specific focus of personal and professional activities and interests.
Registration Fees
| | |
| --- | --- |
| Registrant Type  | Registration Rate |
| Non-member Registration:  | $150.00 |
| KPA Member Registration: | $100.00 |
| KPA Student Member Registration (NO CEs): | $20.00 |
Event Location
This event will be held virtually on Zoom, registrants will receive the Zoom link and instructions on accessing this webinar a few days prior to the event. 
It is important to note that APA continuing education rules require that KPA only give credit to those who attend the entire workshop.  An evaluation of the workshop must be completed. Those who arrive more than 15 minutes after the scheduled start time or leave before the workshop is completed will not receive CE credit. Partial credit may not be given.
Cancellation Policy
Cancellations received on or before Thursday, April 27, 2023, will be issued 90% fund.  No refunds will be given after April 27, 2023.  All refund requests must be in writing to KPA, 8004 Lyndon Centre Way, Suite 202, Louisville, KY 40222 or [email protected].

CE Credits/Attendance
This program has been approved for 3 CE credits by the Kentucky Psychological Association (KPA).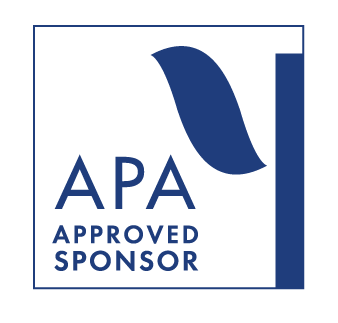 Psychologists: 
KPA is approved by the American Psychological Association to sponsor continuing education for psychologists. KPA maintains responsibility for this program and its content. KPA is also an approved sponsor for the Kentucky Board of Examiners of Psychology. 

Social Workers & Art Therapists:
KPA is an approved sponsor for the Kentucky Board of Social Work, the Kentucky Board of Professional Art Therapists. (Provider #1004)
Pastoral Counselors: 
KPA is approved to offer Continuing Education to Pastoral Counselors as stated in 201 KAR 38:070, Section 3(1)(b) as an approved KBEP provider.